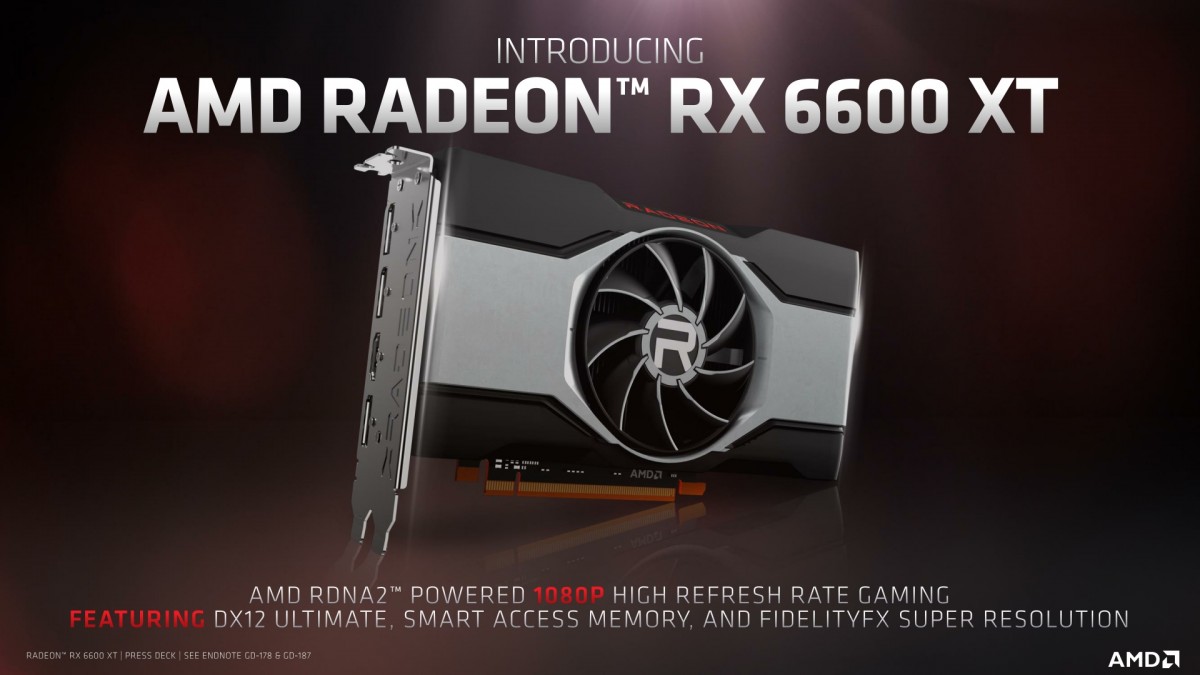 AMD announces Radeon RX 6600 XT graphics card for $379
AMD has announced the newest member of the Radeon RX 6000-series of desktop graphics cards, the RX 6600 XT. Priced at $379 (on paper, anyway), the RX 6600 XT will be available starting August 11.
The RX 6600XT is now the cheapest and least powerful member of the RX 6000-series, and will compete against the $329 Nvidia RTX 3060.
The RX 6600XT uses the new smaller Navi 23 GPU, unlike the Navi 22 (6700XT) and Navi 21 GPU (6800, 6800XT, 6900XT) we have seen on previous cards.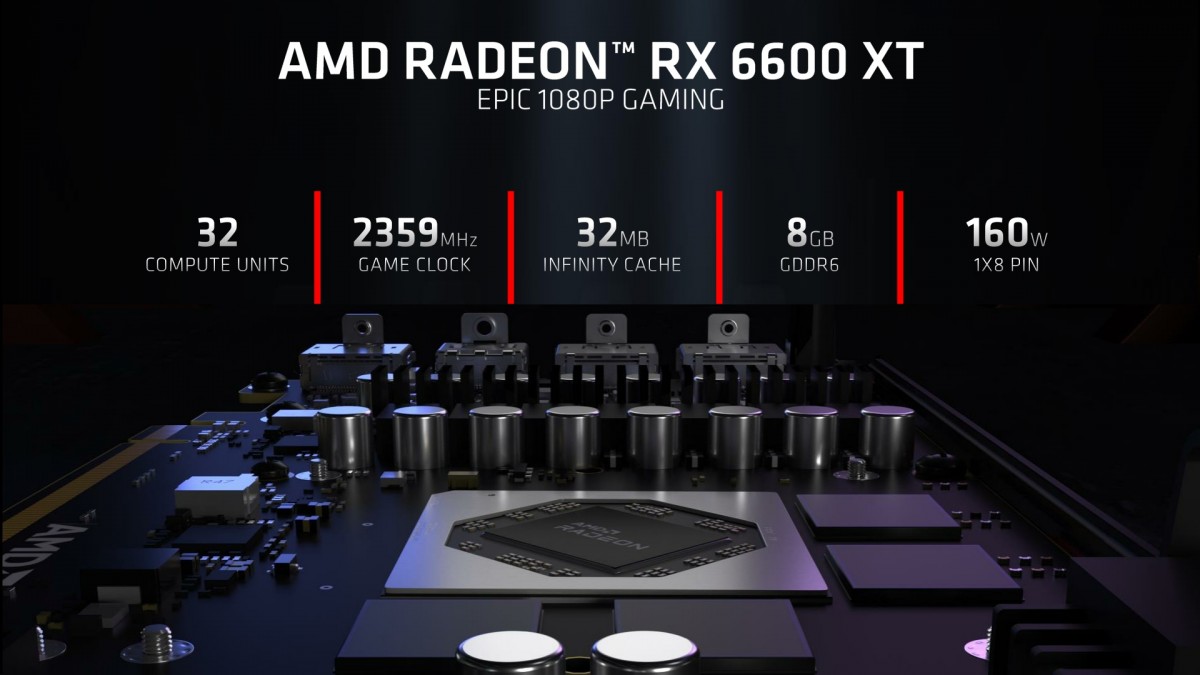 It has 32 compute units compared to the 40 on the 6700XT and 60 on the 6800. It can clock up to 2359MHz during gameplay and can boost up to 2589MHz. The 16Gbps 8GB GDDR6 memory uses a 128-bit memory interface, has a 256GB/s memory bandwidth and 32MB of on-die 'Infinity Cache'.
The RX 6600XT supports Microsoft DirectX Ultimate feature set, including hardware-accelerated ray tracing. It's also capable of 8K display output over its HDMI 2.1 connection and supports native AV1 decoding. The card requires 160W of power.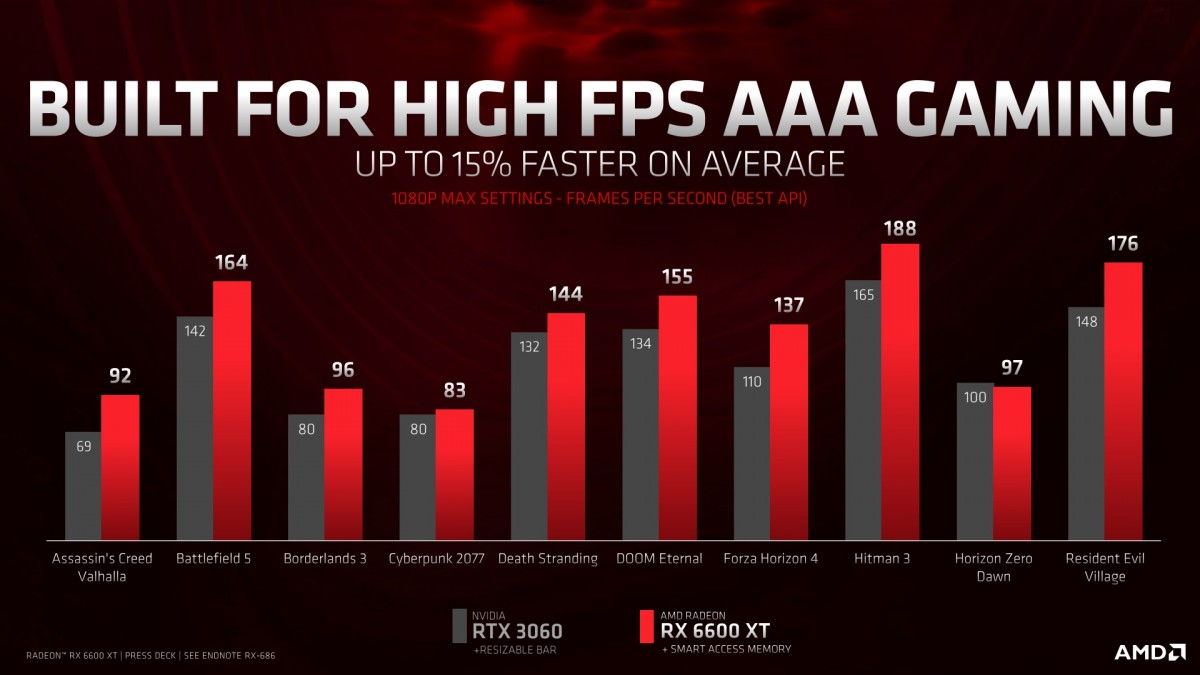 AMD claims the RX 6600XT is for high refresh rate 1080p gaming and is, on average, 15% faster than the RTX 3060 at this resolution.
It also claims to offer up to 2.5x the performance improvement over the GTX 1060 and around 1.5x the improvement over the previous generation RX 5600XT.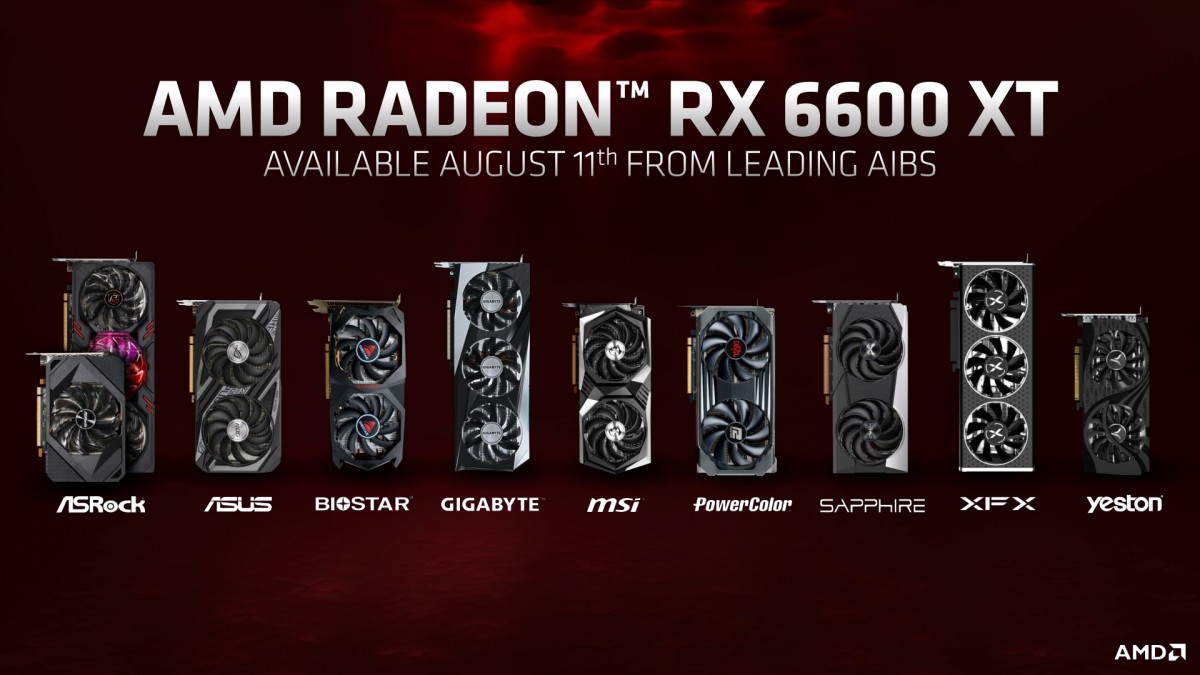 The Radeon RX 6600XT will only be available through board partners, including ASRock, ASUS, Biostar, Gigabyte, MSI, PowerColor, Sapphire, XFX, and Yeston.