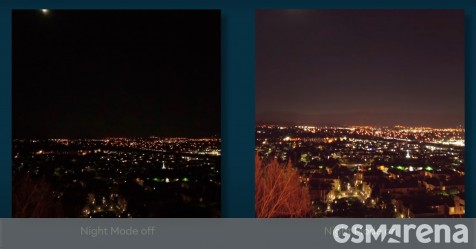 Android Go's camera is getting Night mode now, HDR coming soon
The best thing about Google phones is the advanced camera software that delivers better image quality than the camera hardware would suggest. Pretty soon, you won't even need to buy a Pixel to get the benefits of Google's computational photography – Night mode and HDR are coming to Android Go phones.
Night mode will arrive first, it is already rolling out to the Nokia 1.3, Wiko Y61 and Y81 (more phones soon). It takes a burst of photos (without a flash) and merges them into a single bright, sharp photograph.
HDR will be added to the Camera Go application later this year. It will probably not be as capable as HDR+ on the Pixels, remember that the Nokia 1.3 only has basic DSP in its Qualcomm 215 chipset. Still, these updates the sub-€100 Go phone will be producing better photos at any time of day.