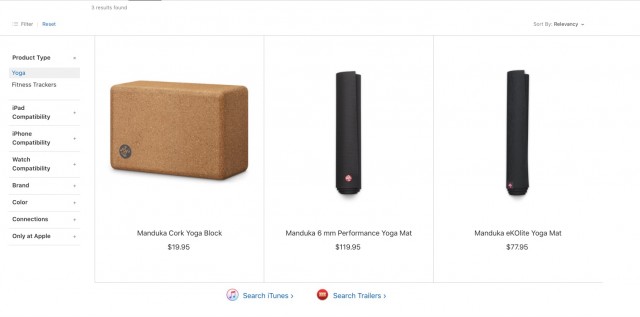 Apple now offers $120 Yoga mats so you can prepare for Fitness+ subscription launch
Back in September, Apple announced it's bringing a fitness subscription service called Fitness+ which will offer guided personalized workouts starting December 14. The service itself will cost $9.99 per month when it launches or $79.99 if you subscribe for a full year and will offer various types of classes ranging from strength training to dancing and yoga.
Just in time of the launch of Fitness+ the Apple Store is now offering workout equipment like a $120 Manduka Performance Yoga mat as well as a $78 eKOlite mat and a $20 Cork Yoga block for body support. While not Apple branded these products give us a hint that Cupertino might soon offer more kinds of fitness equipment on its webstore suitable for the rest of its Fitness+ classes. We'll keep you posted with more details on Apple's fitness ambitions.