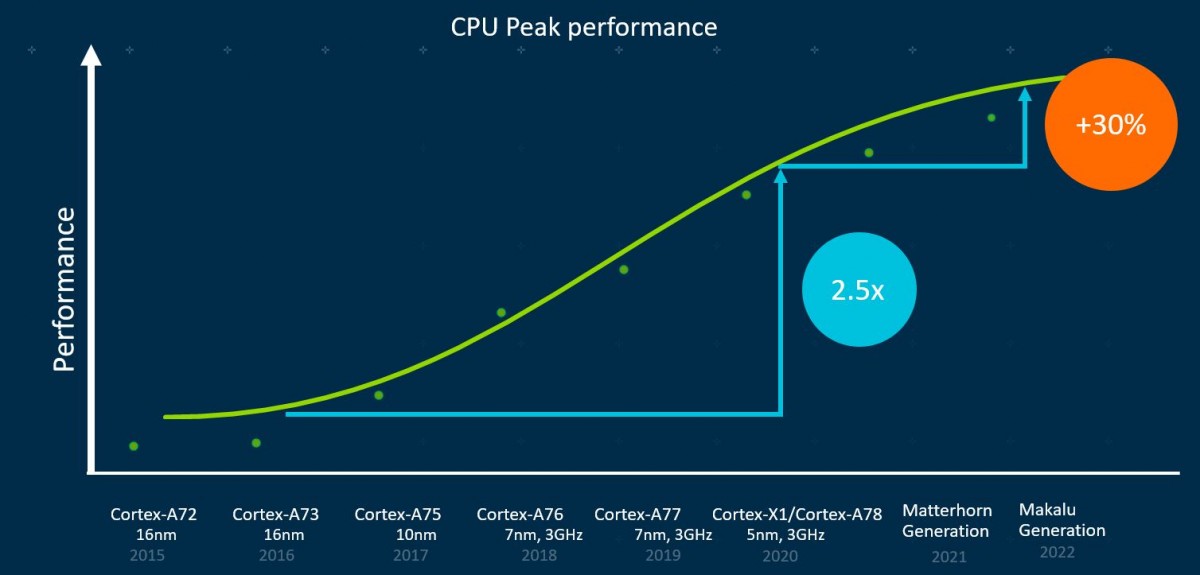 ARM will drop 32-bit support starting in 2022
ARM announced the first details of the upcoming "big" Cortex-A CPU cores for 2021 and 2022, codenamed Matterhorn and Makalu, respectively. The second one is interesting as it will mark the end of the 32-bit era.
Android gained 64-bit support with version 5.0 Lollipop in 2014 and Google announced that starting in August 2019 the Play Store will no longer accept 32-bit only apps. According to ARM, 60% of current apps already support 64-bit and most of the ones that don't are outside the Google and Apple ecosystems.
That doesn't mean that the transition will be unnoticed by users – ARM predicts that apps, games and even operating systems will see an up to 20% increase in performance once they go 64-bit only. Dropping 32-bit support frees up silicon die area and allows both chip designers and app developers to focus exclusively 64-bit operation.
The Cortex-A78 was announced this year and we'll see it in the first batch of Android flagships in early 2021. It will be followed by Matterhorn-powered phones in early 2022, this core will bring the Memory Tagging Extension to efficiently detect memory safety violations.
Then early 2023 will bring Makalu-based phones, the core will be up to 30% faster than the A78. Speaking of the A78, it's an impressive 2.5x faster than the A73 that was first used in phones in 2017.
However, it sounds like ARM won't have a new "little" Cortex-A50 series core to replace the A55 (which is a 32/64-bit). This means that the early chipsets will pair Makalu with the A55, but they will still operate only in 64-bit mode, so app developers have until 2023 to ensure their apps are ready for the 64-bit future.
Apple has a much tighter control over its hardware and software and was able to go 64-bit only in 2017 with iOS 11.