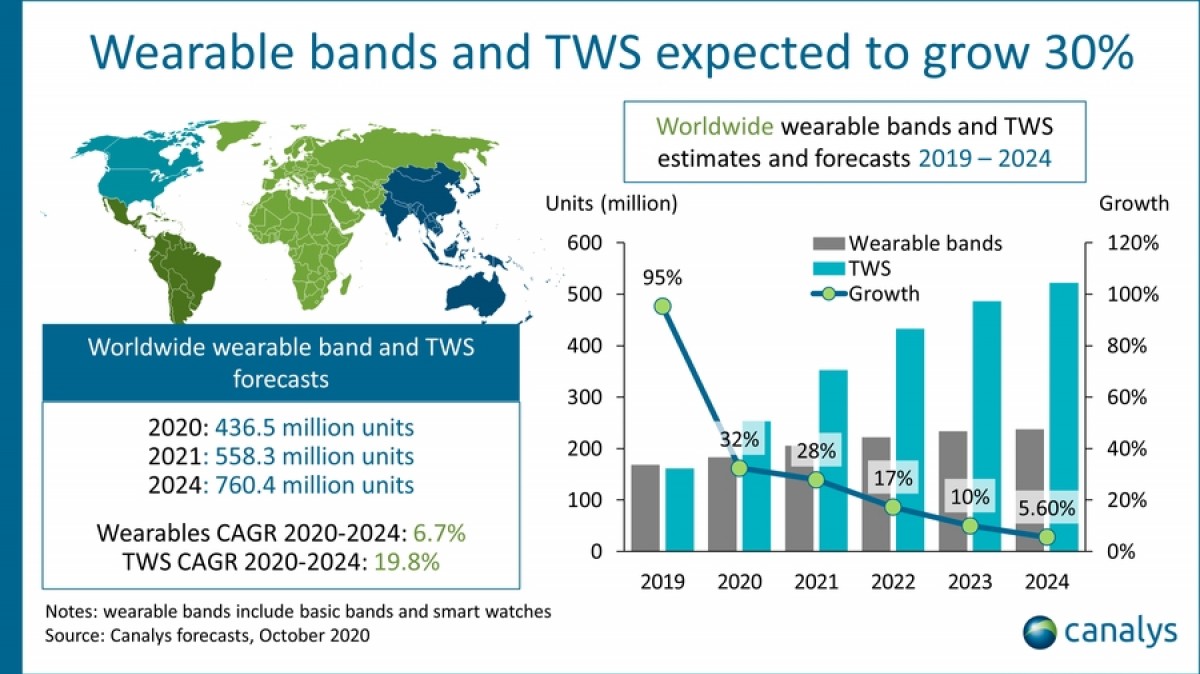 Canalys: Companies expected to ship 200M bands, 350M TWS devices in 2021
Phone companies have been expanding their product portfolios beyond smartphones with smartbands and TWS earphones particularly hot lately. According to Canalys, the smart accessories market will record 32% growth by the end of 2020 and an additional 28% increase in 2021.
The total amount of wearable bands and TWS devices will reach 558 million in 2021 and 760 million by the end of 2024.
According to Cynthia Chen, bands and earbuds have been more resilient than smartphones to the pandemic. It is due to the so-called "lipstick effect" that drives consumers purchasing smaller, less costly items to satisfy their need to purchase something. Attention to health and wellness has increased a lot since the Covid-19 pandemic, which drove sales of devices by Xiaomi, Garmin, Fitbit, and Huami (the company that owns Amazfit).
Looking at the market segmentation, in 2020 most smart accessories are sold in North America, followed by Greater China and Europe, but eventually, this trend will shift once consumers in wealthier regions settle. In five years, the Asia Pacific region will be the second biggest – it will close the distance to Greater China but will be way ahead of North America and Europe.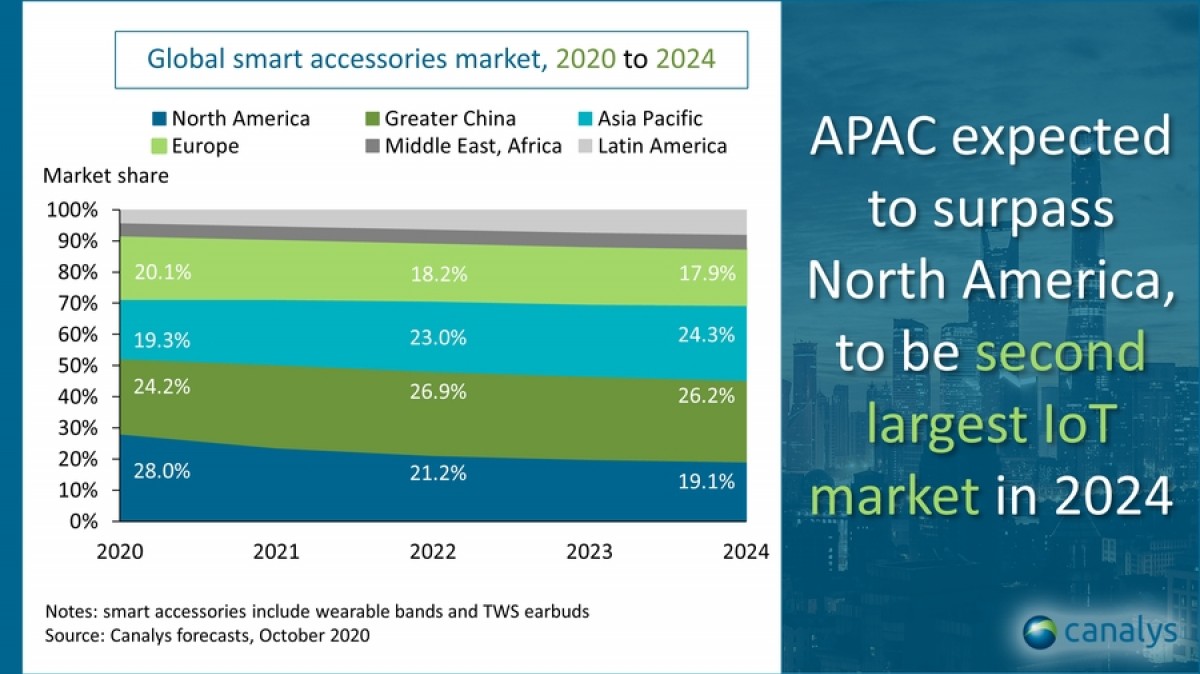 Chen revealed Chinese companies are well poised to offer more choices, especially with the affordable and appealing devices that resonate well with local users. The well-developed cross-border channels of distribution will help both China and the rest of the Asian countries to improve their sales while keeping costs at a lower margin, compared to the Western markets.