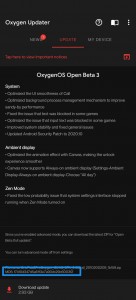 Error in latest beta for OnePlus 8 and 8 Pro wipes some users' data, here's what to do
OxygenOS Open Beta 3 was released for the OnePlus 8 and 8 Pro just before the end of October, but there was a mix-up. Some users received the stable update, version 11.0.1.1, instead of the beta, and installing that leads to a full wipe.
If you're received the wrong update but haven't restarted the phone yet, you should download this APK. This is a specially-designed app with that will help preserve your data, you just need to install it and hit the "Keep data" button.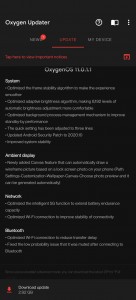 Update notification for Open Beta 3 • Stable version of OxygenOS – this will wipe your data
Even with the app, it's best to use the OnePlus Switch app to back up your data and move that backup off the device for safe keeping. Note that some users are reporting that their phone automatically installed the update (and rebooted, wiping their data in the process), so if you're on the Open Beta channel it's best to create an update just in case.
Check out the OnePlus Forums post for more details. There are other issues with the OB3 release, e.g. some users are reporting troubles with 5G when using two SIMs.