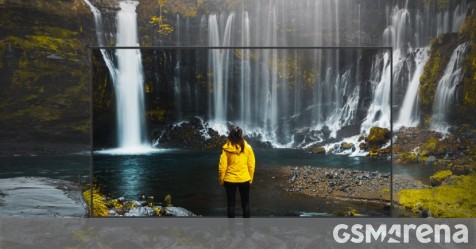 Flipkart to introduce six Nokia smart TVs tomorrow, four of which with 4K HDR10 screens
Flipkart is reportedly ready to introduce six new Nokia-branded smart TVs to the Indian market tomorrow. Yes, Flipkart rather than HMD Global or Nokia itself. These should be Android TVs and will be grouped into three categories: UltraHD, FullHD, and HD.
There will be four UHD offerings, ranging in size from 43" to 65". Their MaxBrite Displays are expected to feature micro-dmming for 5,000:1 contrast ratio.
These four will have 4K resolution and HDR10 support, plus integrated Onkyo soundbars (30 W speakers, 18 W tweeters). More details in the table below.
Size

Resolution

Brightness

Contrast ratio

Integrated Onkyo soundbar

HDR




65″

3,840 x 2,160px

450 nits

5,000:1

30 W speakers, 18 W tweeters

HDR10




55″

420 nits




50″

380 nits




43″

350 nits




43″

1,920 x 1,080 px

325 nits

3,000:1

24 W speakers, 15 W tweeters

–




32″

1,366 x 768 px






Then there is one FullHD model with a 43" panel with 1080p resolution and one HD model with a 32" 1,366 x 768 px panel. Both of these are optimized for cost, but should still feature MaxBrite Displays with micro-dimming as well as the Pronto Focal AI Engine and integrated Onkyo soundbars.
The 32" HD TV is expected to start at INR 22,000 ($300). Check back tomorrow for more details.