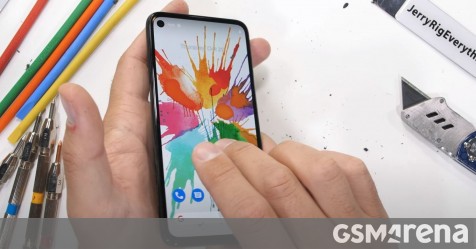 Google Pixel 4a passes durability test with flying colors
The last phone to go through the JerryRigEverything's durability test is the Google Pixel 4a.
Google's mostly plastic phone did fine, despite losing chunks of its rear panel and sides to a razer. The screen scratches at the same level 6 on Mohs' scale of hardness as any other screen, Ceramic Shield and Victus alike, and the phone doesn't bend, despite being made of a weaker material than metal.
And there's a moral victory in the test for Google as its phone survived a test that the OnePlus Nord, one of its main rivals, didn't.