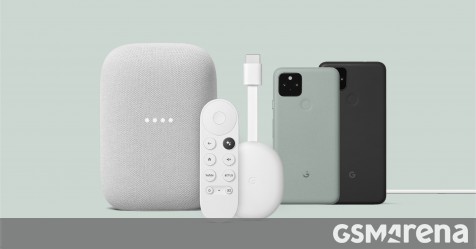 Here are Google's promo videos for the new Pixels, Nest Audio, and Google TV
If for some reason you missed Google's exciting half-hour presentation earlier today, in which it made the Pixel 4a 5G and Pixel 5 official alongside the Nest Audio and new Chromecast with Google TV, this is for you.
The company has uploaded a bunch of promo videos for all of the products it announced today. Here they are for your viewing pleasure.
Let's start with the phones, naturally. Both of these are focusing on "speed" and 5G, but they are a bit different in style. The first one seems like it could be a TV ad any day.
The second one, on the other hand, is more of a presentation – but this could pass for a TV ad too, if need be.
Now let's move on and check out that newly unveiled Nest Audio.
And here's what's up with Google TV, the newly re-rebranded TV OS platform formerly known as Android TV.
Finally, Google was kind enough to create a recap video of its event, so here it is.