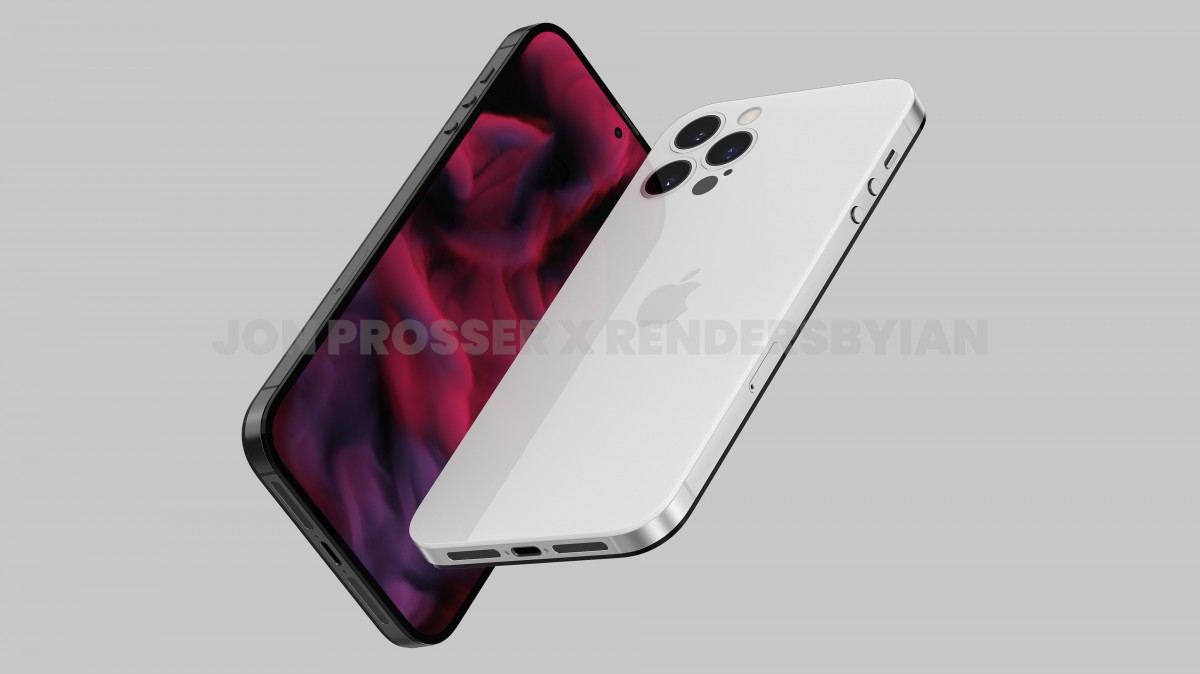 iPhone 14 to come with up to 2TB storage option
We are still about a year away from the iPhone 14 series, but rumors about the next-gen iPhones have already started doing rounds on the Internet, with the latest one claiming Apple will double the maximum storage on next year's iPhones.
Apple doubled the maximum storage on the iPhone 13 this year, with the Pro and Pro Max models coming in 1TB trim. And if the source is accurate, we'll see the iPhone 14 lineup come with 2TB of QLC storage.

Apple iPhone 14 Pro Max leaked render (Source: FrontPageTech)
The source doesn't explicitly mention any models, but if Apple's really planning to offer 2TB storage, we'll likely see it on the Pro and Pro Max variants, with the capacity on the rest expected to increase from 512GB to 1TB.
We don't know why Apple decided to further increase the maximum storage on next year's iPhones, but we speculate new camera features are one reason for the bump in the storage capacity. After all, you need at least 256GB of storage on this year's Pro and Pro Max models to record ProRes videos in 4K resolution at 30 FPS. The 128GB version is limited to 1080p 30 FPS ProRes videos.
That said, we suggest you take this information with a pinch of salt since it doesn't come from Apple. Besides, we are several months away from the iPhone 14 lineup's launch, and plans can always change before the final product arrives.
Source (in Chinese)