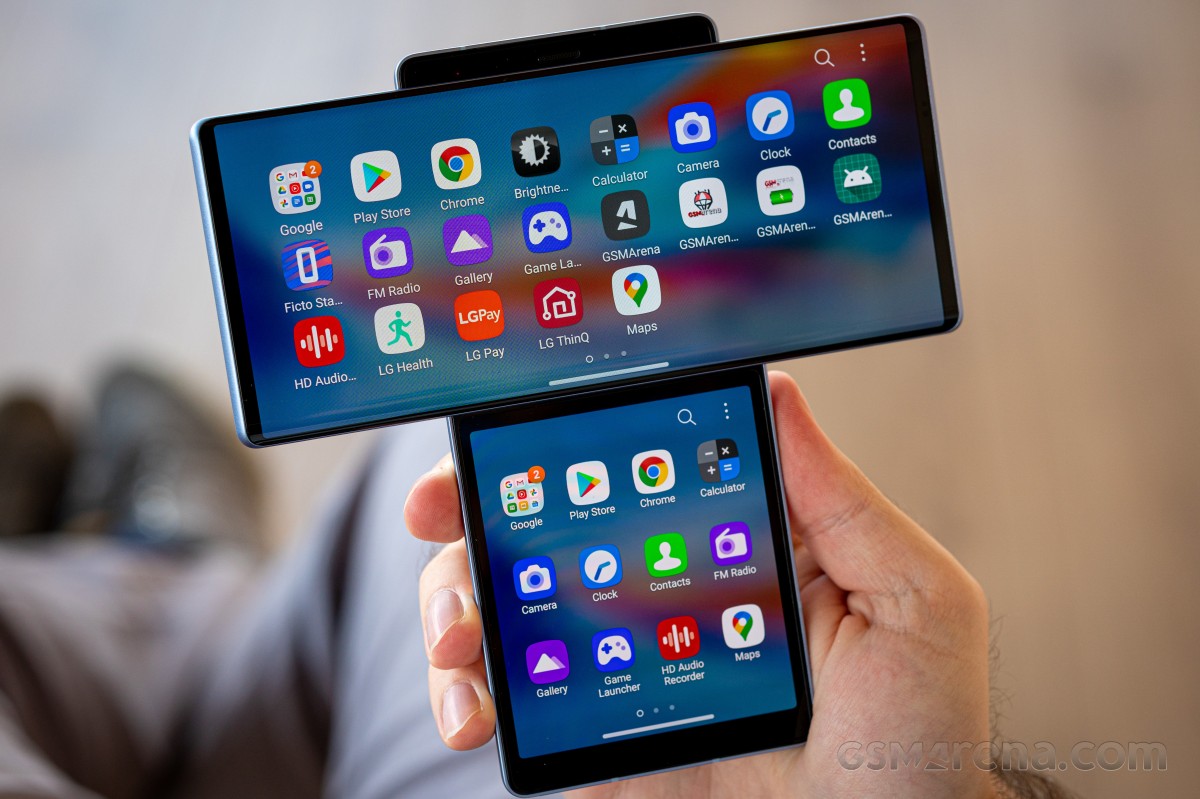 LG Wing update makes it easier to move apps between screens
LG's saying goodbye to 2020 with a bang, releasing a new software update for the Wing that brings some nice user experience enhancements. First and foremost, after installing the new software you'll be able to easily move an app between the two screens by swiping with three fingers.
Additionally, app, widget, and folder names are now displayed on the second Home screen, the camera app gains support for scanning QR codes, there's a new screen showing up if you skip the Wi-Fi menu in the Setup Wizard, the 5G icon is now white instead of gray, and you get an expanded wallpaper selection too. Finally, media controls will be shown on the second screen.
The new build is F100VM10d, at least for Verizon LG Wing units (the above info about the changelog comes from that specific carrier). After installing it, you'll also have the November 2020 security patch level. We're assuming that, as usual, the rollout is staged, so it may take a while for all of the units out there to get the new update. Obviously Verizon seems to be the first carrier to release it, but others should follow – as well as, hopefully, unlocked units across the globe.