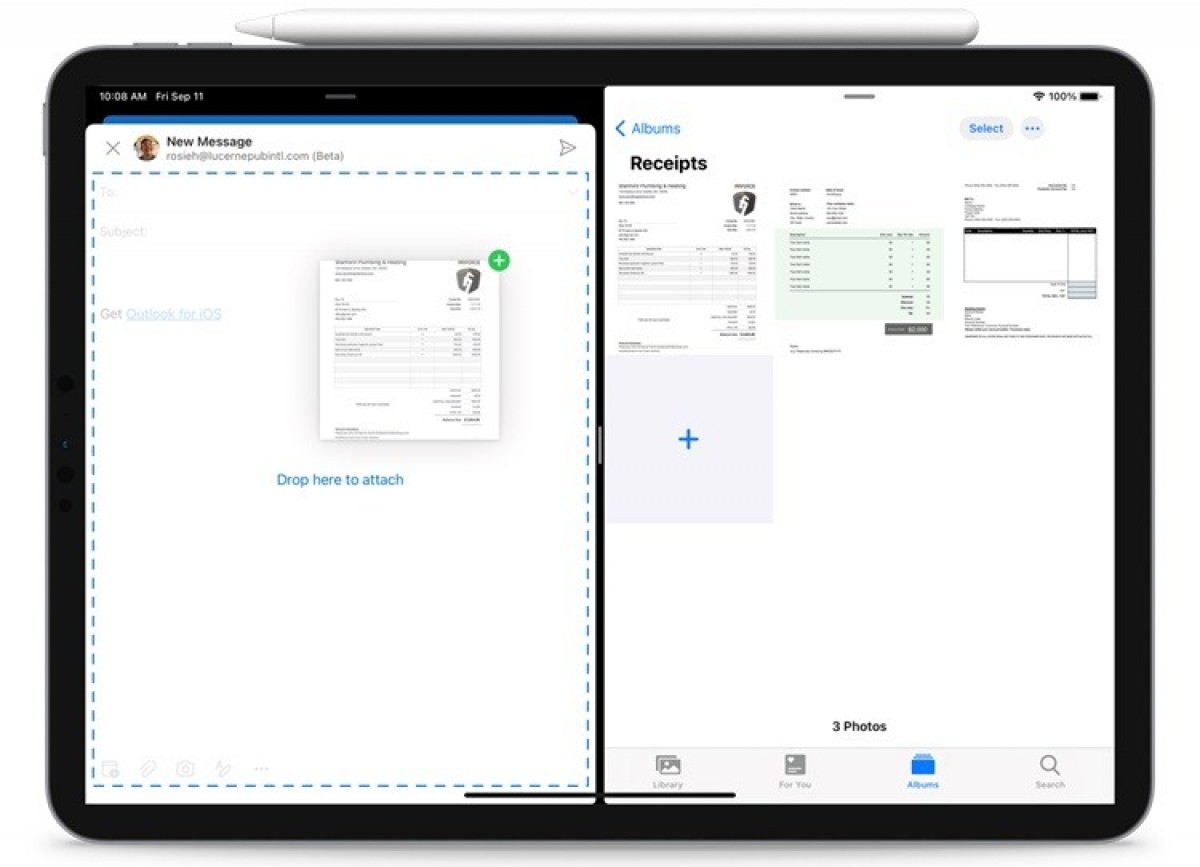 Microsoft Outlook for iPad gains support to attach files with drag & drop
The latest version of Outlook for iPad supports drag & drop between apps in Split View, a feature that iPadOS introduced back in 2018. Still, better late than never as this can significantly improve up your workflow.
You can drag contacts from Search into the recipients list, then pick a few files from OneDrive, Files, Photos or Safari and drag them over as attachments for the email. This is new in Outlook version 4.60.0.
Microsoft added Split View and Slide Over support to Outlook earlier this year (in February). Previously, you could only drag & drop text into the app.