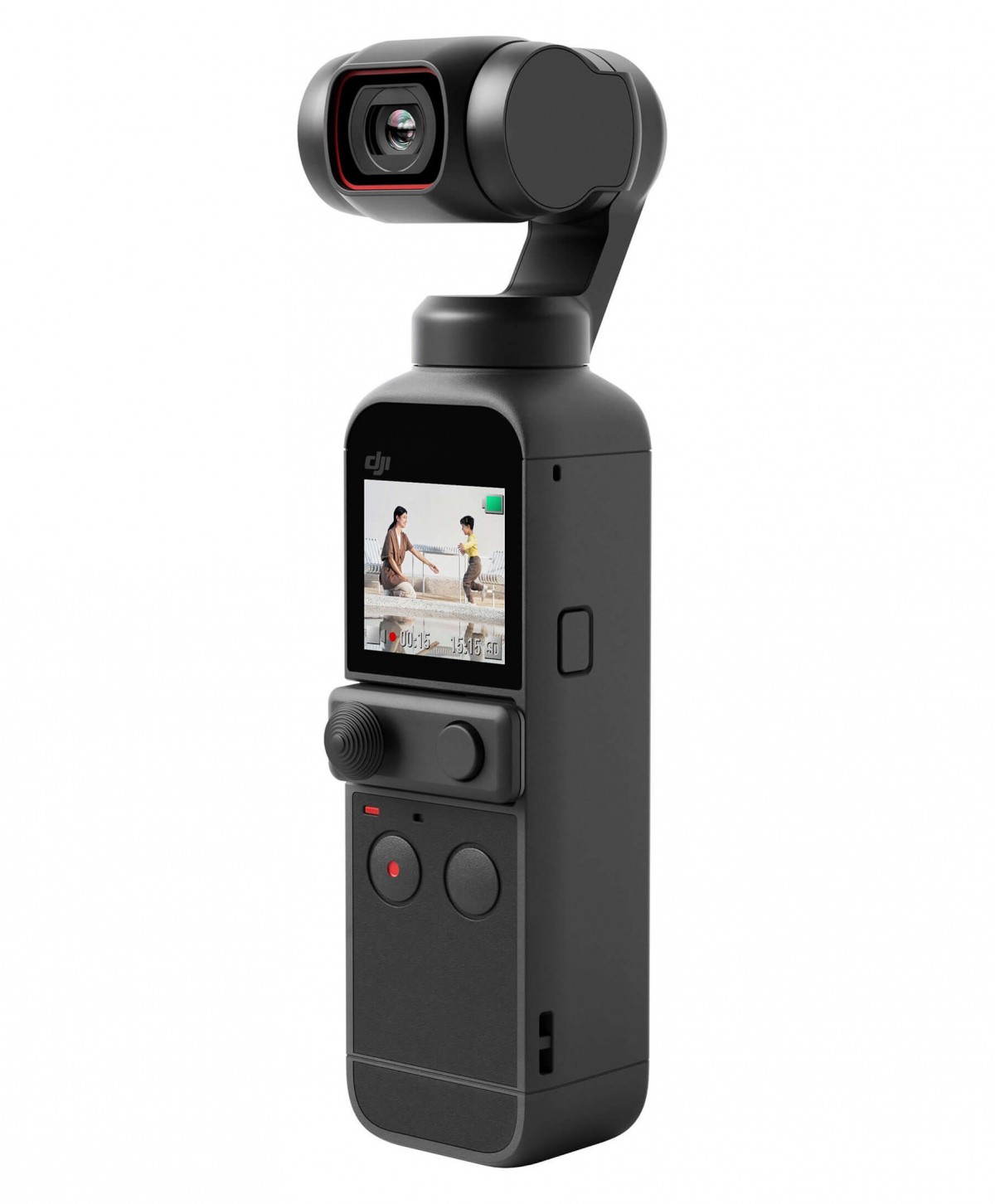 New DJI Pocket 2 brings updated sensor, optics, and audio
DJI has launched the new Pocket 2, the second generation version of the original Osmo Pocket.
The new Pocket 2 features the same compact design of the previous model with the gimbal-mounted camera for stabilized images and video. However, it now features a larger 1/1.7″ 64MP sensor that can shoot images in 16MP or full 64MP. You get 8x zoom in 64MP mode or 4x lossless zoom in 16MP mode. Autofocus has also been improved.
The Pocket 2 can also record video in 4K at 60fps. The video is saved at 100Mbps for a cleaner, less compressed image. The camera also supports shooting in HDR. The video mode also benefits from the improved autofocus system.
DJI has also greatly improved the audio. The Pocket 2 has four microphones placed around it to record stereo sound. The software adjusts the audio automatically based on where the camera is pointing. The Pocket 2 also supports audio zoom to narrow the field of sound when zooming in.
The Pocket 2 also comes with additional features, like a pro mode, ActiveTrack 3.0 to track a subject and keep it in frame, 8x slow motion at 1080p, timelapse, hyperlapse, and motionlapse, panoramas, livestreaming to Facebook, YouTube, or RTMP, and a story mode.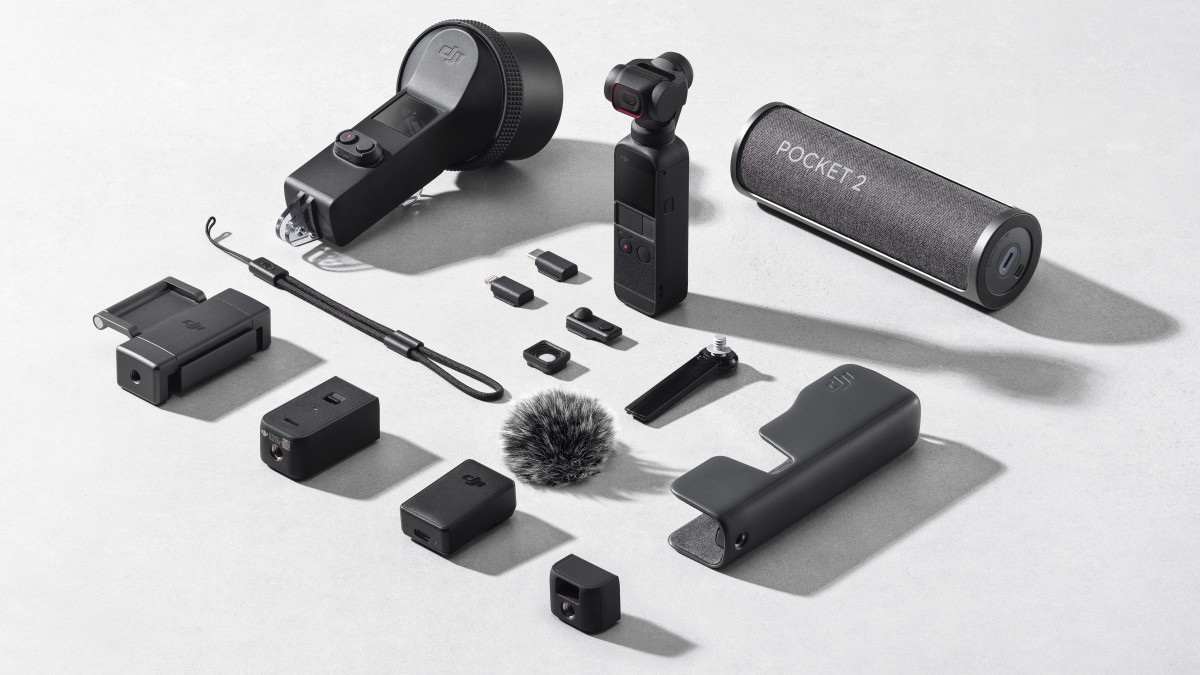 The Pocket 2 also supports several new accessories, including a sleek new charging case, wireless microphone set, waterproof housing, a smaller control wheel, extension rod, wide-angle lens, wireless module, and smartphone support system. The base is removable and lets you attach modular accessories like a base to attach the Micro Tripod, and a Do-It-All Handle with a tripod base, Wi-Fi and Bluetooth module, speaker, 3.5mm audio jack, and wireless microphone receiver.
The DJI Pocket 2 is priced at $349 and comes with the Mini Control Stick and tripod mount (1/4"). You can also get the Creator Combo that includes the Mini Control Stick, tripod mount (1/4"), Wide-Angle Lens, Wireless Microphone + Windscreen, Do-It-All Handle, and Micro Tripod for $499. It is available starting today from store.dji.com and authorized retail partners.