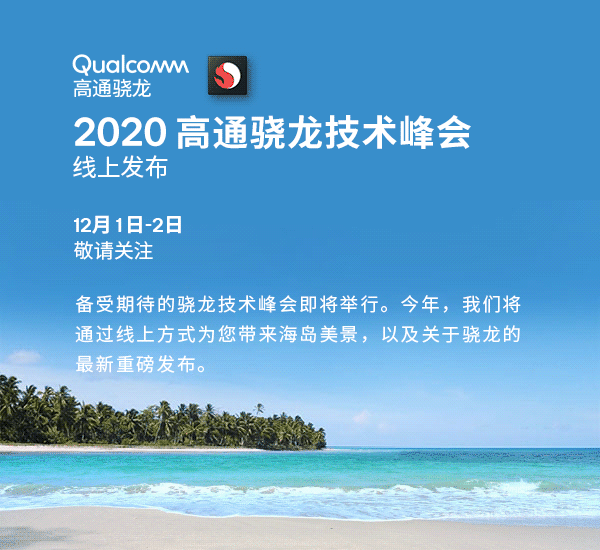 Qualcomm schedules Snapdragon 875 announcement for December 1
Qualcomm traditionally launches its next-gen flagship chipset at its yearly conference in Hawaii, taking place at the beginning of December. Despite the overall COVID-19-related uncertainties, the chip company will stick to its usual schedule, announcing this year's event for December 1-2 and that's when we expect to see the Snapdragon 875.
Qualcomm posted the date on its Weibo profile, and Xiaomi China president was the first to share his excitment. Lu Weibing confirmed that the company's next flagships will be among the first phones on the market with Snapdragon 875.
An upper mid-range Snapdragon 775G might also debut at the event. We expect these to be 5nm chips, while the Snapdragon 875 will be the first to use ARM's new ultra-powerful X1 CPU core.