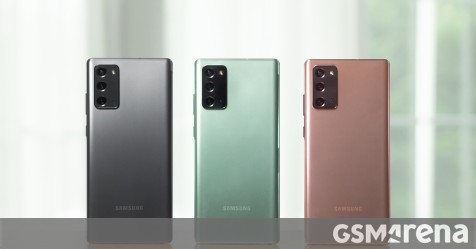 Samsung Galaxy Note20 sales in October fail to impress
Samsung has not been doing very well with the sales of its Galaxy Note20 series, reports from South Korea reveal. According to insiders, the manufacturer was expected to produce around 900,000 units in October but demand was weaker than anticipated so it cut the number down to 600,000 units.
The Korean source reveals the number is both for the regular Galaxy Note20 and the Galaxy Note20 Ultra. It's speculated that the poor performance of the cheaper model is taking the overall number down.
Samsung managed to report a 50% yearly increase in operating profit for Q3 2020 but given the underperforming Note flagship it may be unable to sustain it in Q4.
On the other hand the reduction in Note20 production allows factories in South Korea to be prepared for the initial yield of Galaxy S21 flagships, with first reports pointing at 2 million unit run.