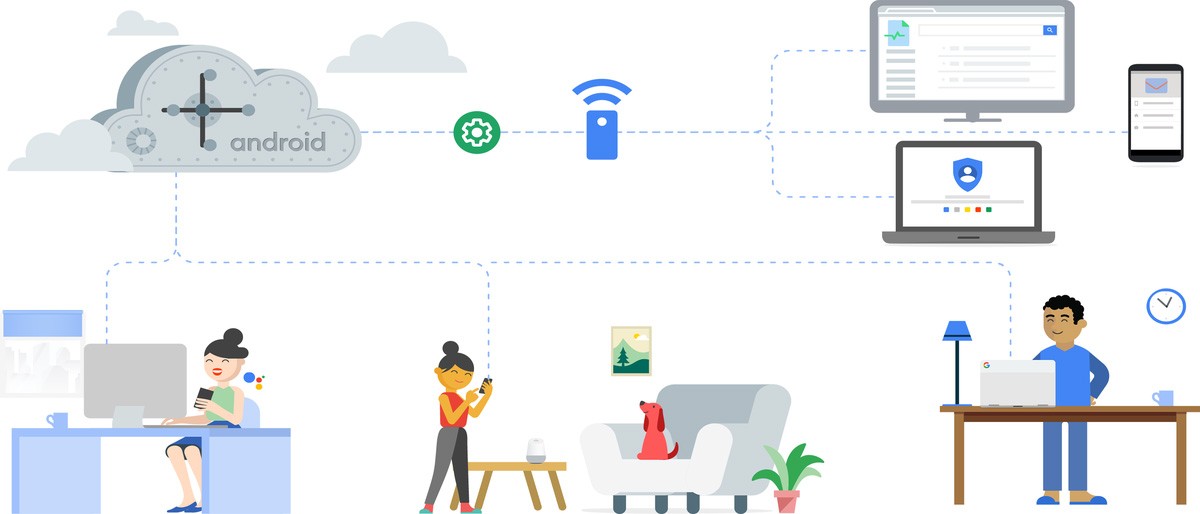 Samsung phones and tablets are now part of the Android Enterprise Recommended Program
Google launched its Enterprise Recommended program back in 2018 to help business clients select, manage and deploy devices to their employees. The biggest advantage of the program is that it tells businesses which devices are enterprise-ready and meet all security requirements. Samsung is the latest make jumping on board the Android Enterprise Recommended Program which already includes most established Android manufacturers.
Businesses will now be able to choose between Google's zero-touch enrollment (available on all devices running Android 9 and above) or Samsung's own Knox Mobile Enrollment. The current list of eligible Samsung devices includes select devices running Android 11 and above, such as the Galaxy S20, Note20, Tab S7 and S7+, as well as ruggedized devices including the XCover Pro.
The basic minimum requirements for the Android Enterprise Recommended Program set out by Google in 2018 included 2GB of RAM and 32GB of storage, a 1.4 GHz processor, 8+ hours of active battery life, a 10MP main camera and 2MP selfie shooter. Devices also need to be updated to at least one major new Android version in their life cycle.