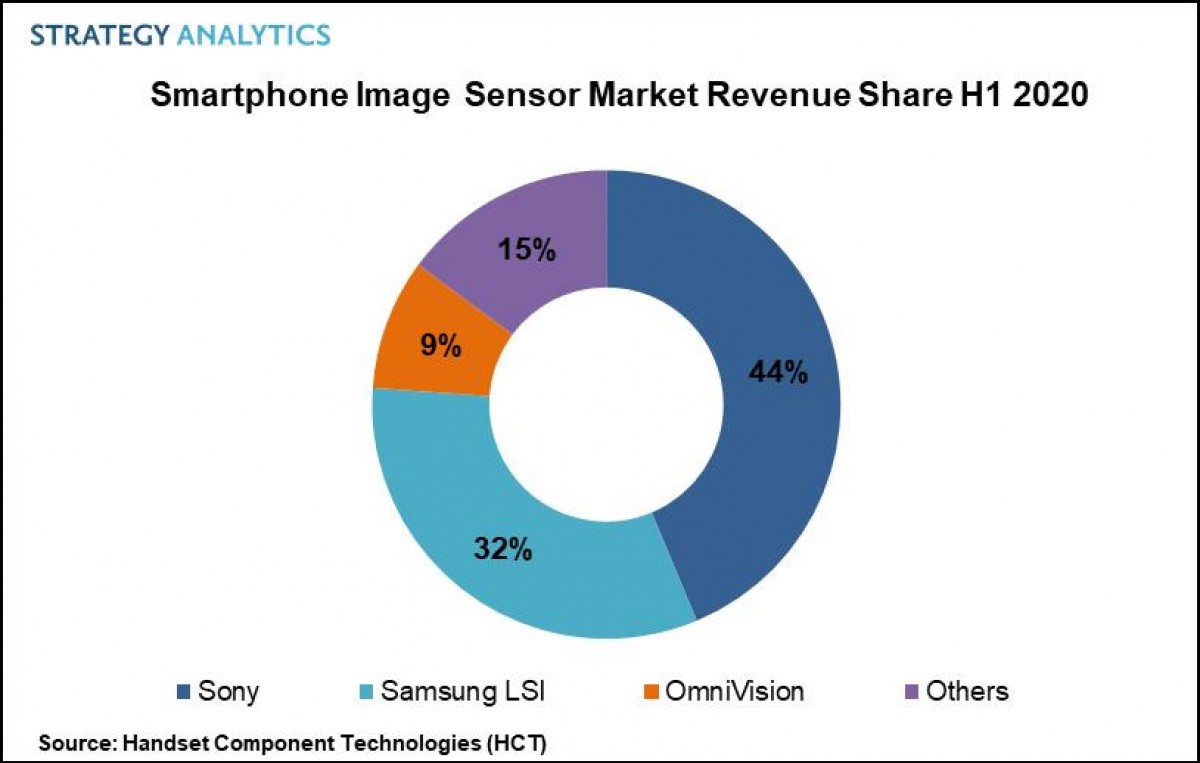 Smartphone image sensor market grows 15%, Sony remains on top
Despite the economic impact of the pandemic, the smartphone image sensor market saw a growth of 15% year over year in the first half of 2020, reports Strategy Analytics. Total revenue reached $6.3 billion for the six month period.
Sony took home the lion's share of the market, 44%, but its revenue declined due to stronger competition. Its biggest rival is Samsung with a 32% share, followed by OmniVision in a distant third.
Demand for phones with high resolution sensors – 64MP and 108MP – helped push sales higher. Camera count was the other major factor driving sales, which kept 8MP and even 2MP sensors relevant.
SA expects these two factors – high resolutions and multiple cameras – to lead to strong growth in the second half of this year as well.