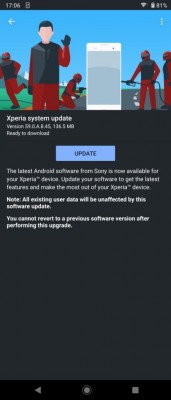 Sony updates the Xperia 5 II, 10 II and L4: new security patches, some improvements
Sony is rolling out new updates to three of its phones – the Xperia 5 II, Xperia 10 II and Xperia L4. Unfortunately, it neglected to include a changelog, so it's not 100% clear what changed besides the security patch. There do seem to be some fixes, though.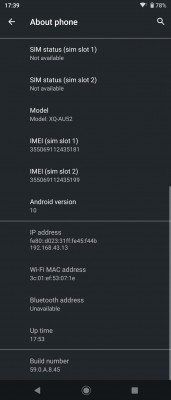 New updates for Sony Xperia L4, Xperia 5 II and Xperia 10 II
The Xperia 5 II was a bit behind the times, it was running an August patch until now. With this update it's up to October 1, so still not caught up. People who received the update are reporting some improvements – faster fingerprint reader and better 4G reception. The phone also experienced an issue with the display flashing during calls, but there are mixed reports as to whether that was fixed or not.
Anyway, the Xperia 10 II is surprisingly the most up to date in terms of security patches – it had already received the October one and this update brings it up to November 1. The Xperia L4 is in the same boat as the 5 II, going from August 5 to October 5.
| | | |
| --- | --- | --- |
| | New build number | Security patch |
| Sony Xperia 5 II | 58.0.A.22.21 | October 1 |
| Sony Xperia 10 II | 59.0.A.8.45 | November 1 |
| Sony Xperia L4 | 57.0.A.2.258 | October 5 |