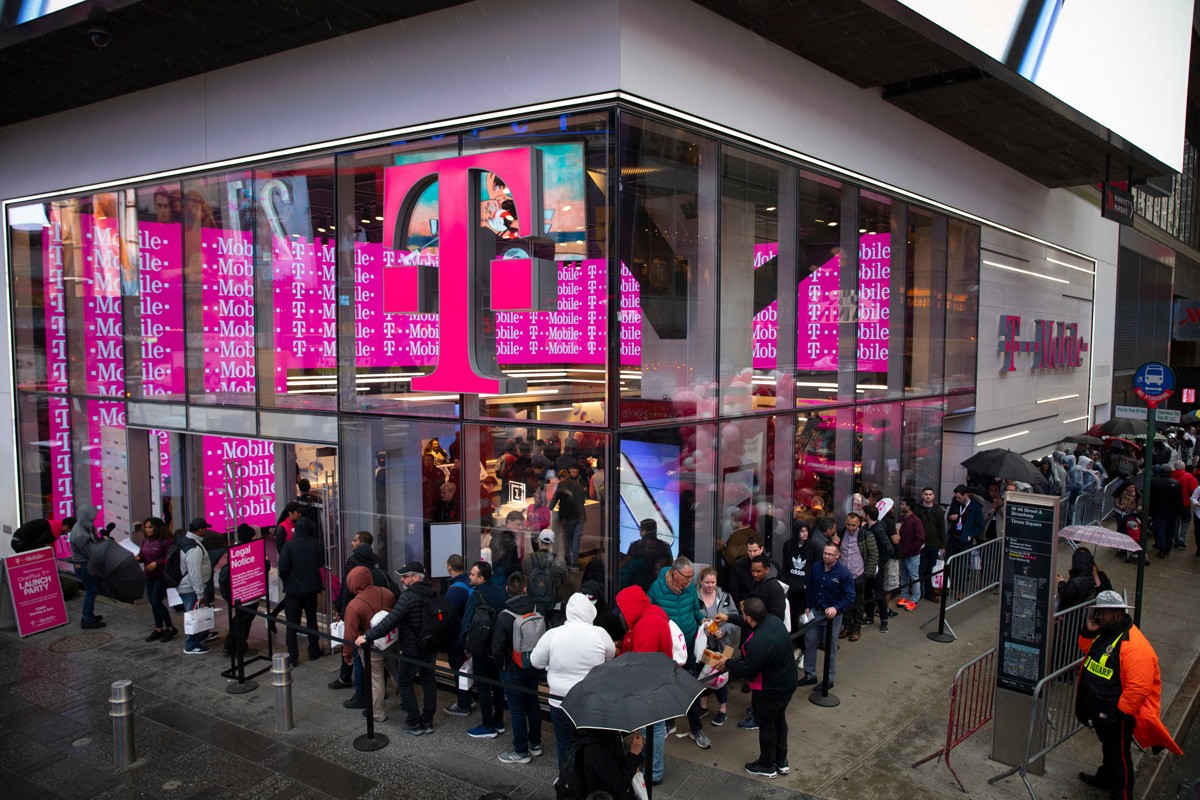 T-Mobile will automatically enroll all users in targeted ad data collection under new privacy policy
As spotted by Wall Street Journal, T-Mobile has updated its privacy policy and will begin enrolling its subscribers in its advertising program that will use basic browsing and app usage data for advertisers to target more specific ads to users.
This change will take place starting on April 26, unless subscribers opt out. An example that WSJ gives is that advertisers would be able to know if a user is interested in things like buying a car or cooking. We imagine that this kind of tracking could reveal a user's specific interests and spending habits.

T-Mobile flagship store in Time Square as customers lined up for the OnePlus 7 Pro pop-up event (2019)
Though these things about a user are quite private, T-Mobile clarifies on its website that it does not tie tracked data with the users name, but will instead use a unique ID specific to advertising. Here's what T-Mobile says about advertising data in the account page where you can opt out of this.
When used for advertising, this data includes information like apps on your device and your use of them, which we get from your T-Mobile broadband, device, and network diagnostic information. This information is tied to a mobile advertising ID that does not directly identify you. This means these advertising services do not use identifiers like your name, SSN, or address.
This change will affect not only T-Mobile customers, but also Sprint and Metro by T-Mobile subscribers. Sprint had another third-party advertising program, but that one only tracked data if users opted-in for personalized ads.
This privacy policy change was not timed well, particularly during WhatsApp's impending change to begin sharing WhatsApp data for Facebook advertisers, and during a time when Facebook is trying to navigate Apple's changes to privacy and app data collection.
If you wish to opt out of T-Mobile's personalized ad program before it goes into effect, you can sign into the My T-Mobile app, tap MORE > Advertising & Analytics > and toggle off "Use my data to make ads more relevant to me". If your account has multiple lines, you need to do this for each line. If you're on another US carrier and want to check if your have advertising data ticked on, check the Via link to see instruction on how to opt out.