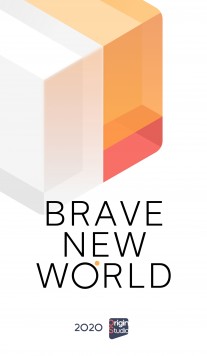 vivo sets November 19 event for Origin OS debut
vivo already confirmed it's replacing FuntouchOS with a new user interface called Origin OS. Today the company revealed its slogan will be "Brand New World" and the new UI will arrive on November 19.
The unveiling will be during the VDC 2020 – vivo's developers' conference. The name of the operating system is also an abbreviature of Origin Studio – the team behind the new user interface.
Early FuntouchOS versions were heavily customized with barely a trace of the stock Android looks or operation logic, while the latest ones nudged a step closer to the way Google envisions things. Origin OS might offer the best of both worlds as one rumor said there'll be a quick toggle between the clean OS and the modified one. Not long now until we find out if that's true, but it would certainly be an interesting development.