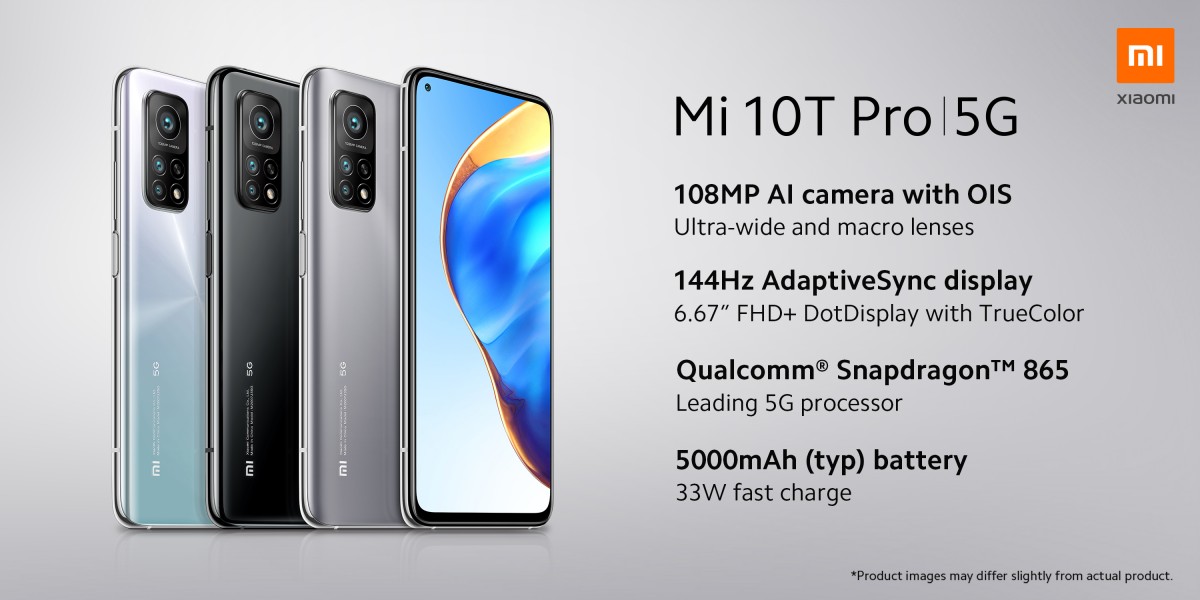 Weekly poll: Xiaomi's Mi 10T series make 5G affordable, but are they worth it?
The Xiaomi Mi 10T and 10T Pro are not the cheapest Snapdragon 865 phones, but they are on the more affordable end of the spectrum. And once you add the 144 Hz displays, there really is little competition unless you're shopping in China.
The Xiaomi Mi 10T Pro brings a 108MP camera with OIS while its sibling has a 64MP sensor sans OIS. Other than that, they share the same screens, chipsets, stereo speakers, 5,000 mAh batteries with 33W fast charging.
Let's focus on the screen as that's a key selling point. Both the Xiaomi Mi 10T and the Pro use flat LCDs with an adaptive refresh rate – 144 Hz at full tilt, however, they can drop to 30 Hz for online video, 48Hz for movies, 90Hz and 120Hz are available too for the apps and games that can use them.
Let's compare with, say, the Xiaomi Mi 10, which has Super AMOLED panel. We know everyone has picked a side in the LCD vs. AMOLED debate, depending on what they value more. The Mi 10T LCDs are brighter, 650 nits vs. 500 nits, and have a full RGB stripe instead of PenTile. And there's the refresh rate, of course, the Mi 10 display only offers 90Hz and 60Hz. Naturally, the AMOLED has better contrast.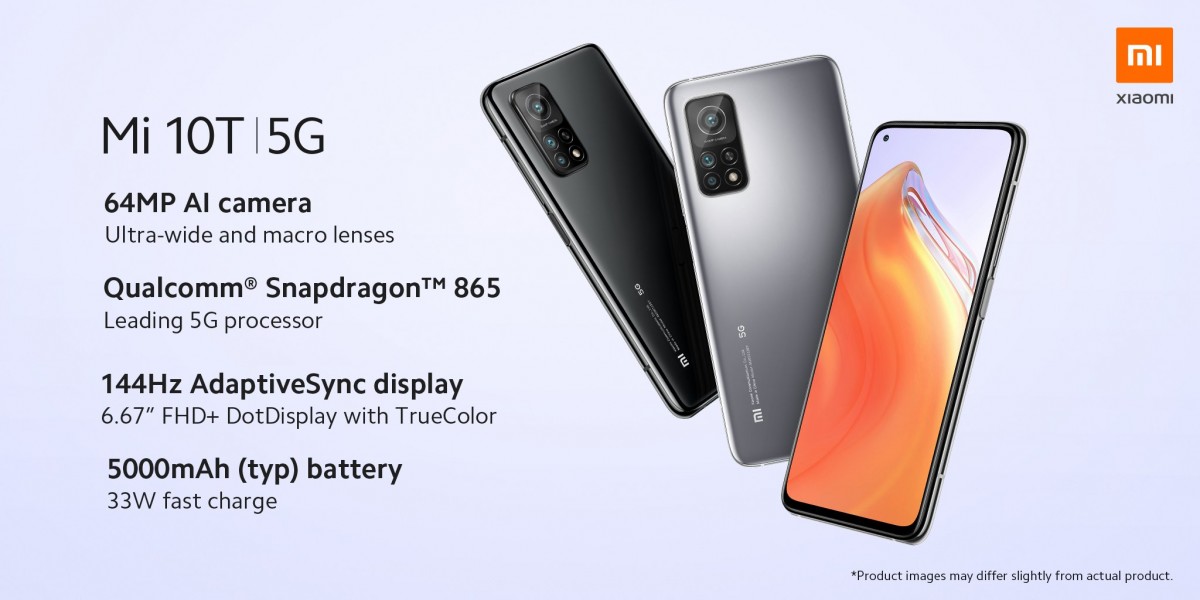 The Mi 10T and 10T Pro will be available in India from October 15 and in Europe from the 18th. Pre-ordering now can save you €99, which makes the price advantage of the T-series even stronger.
That said, a Poco F2 Pro can be yours for under €400. It has the same S865 chip, but switches to a 60Hz Super AMOLED display. The camera setup is comparable to the 10T (64MP main cam, 13MP ultrawide) as is the battery (4,700 mAh, 30W charging). And, of course, it has 5G connectivity.
The Xiaomi Mi 10T Lite aims to make 5G affordable. It launched with an early bird price of €250 and should go up to its regular price of €280 when it becomes available on October 13. Note that in some countries the price is a bit higher (e.g. €300 in Italy).
What are you getting for your money? The first phone with a Snapdragon 750G chipset, for starters. Even if you don't care about the 5G connectivity, this chip is faster than the 730G (+20% CPU, +10% GPU). And if you do care about 5G, you're getting the faster X52 modem instead of X51 that the Snapdragon 690 uses.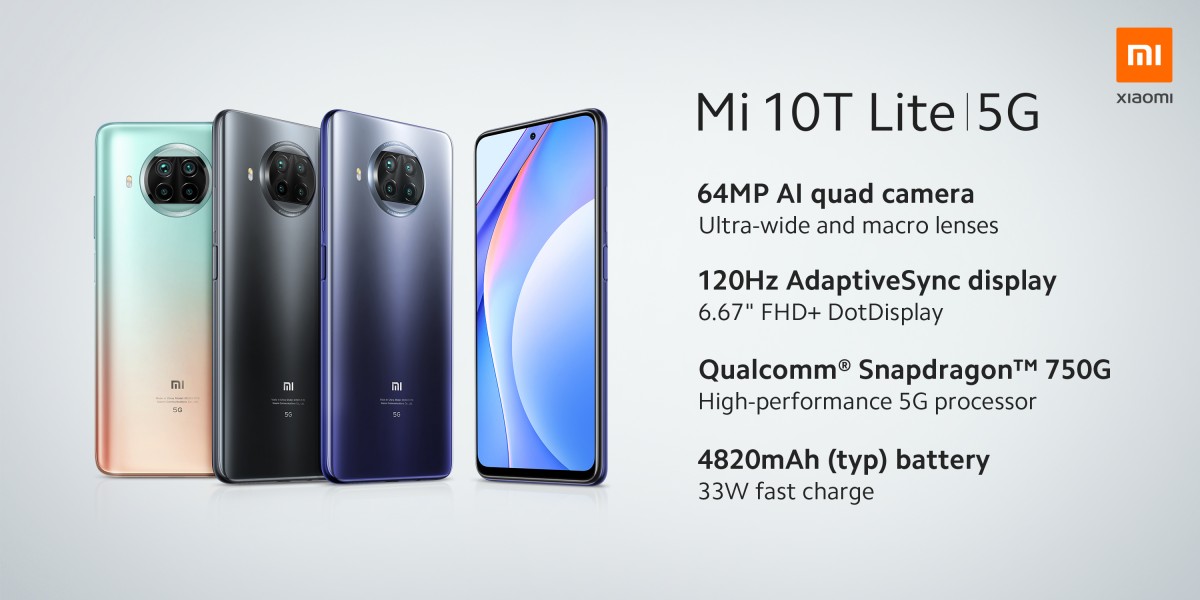 The LCD on the Lite also has an adaptive refresh rate, it can go as high as 120Hz and as low as 30Hz. It's not as bright (450 nits) and doesn't have perfect color rendering (84% NTSC), but those numbers are still respectable for the class.
You do get a 64MP main camera like you do with the vanilla Mi 10T, an ultrawide camera too (though with an 8MP sensor). The Lite can't record 8K video, but we won't hold that against it. On the plus side, it keeps the stereo speakers and adds a 3.5mm headphone jack.
It features 33W fast charging as well with a similar battery capacity as its siblings, 4,820 mAh. Not bad for the price – or is it?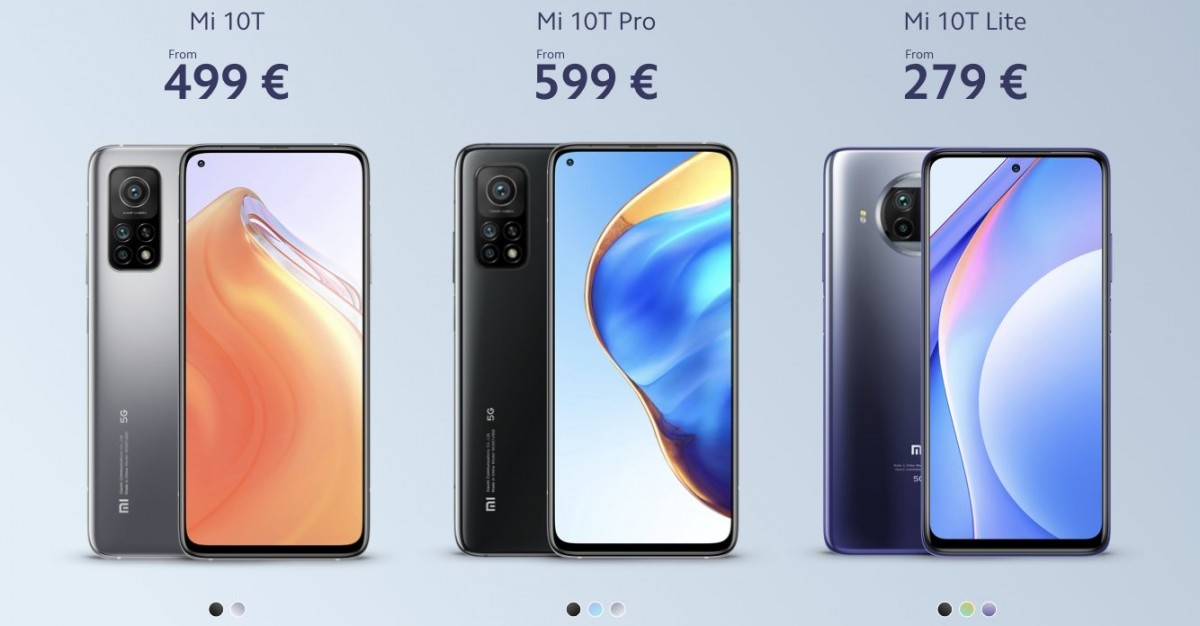 The Mi 10 Lite 5G (no T) is €300 and has a Snapdragon 765G chipset, plus an AMOLED display. Only 60Hz refresh rate though, the battery is smaller and slower to charge and there are a few other differences – which phone is better is up to the buyer.
So, what will it be?